That's the thing about gardening: yes, it feeds us but it is also a source of beauty and personal satisfaction. It changes every day, and at the end of the season, it's gone, like a Buddhist sand painting.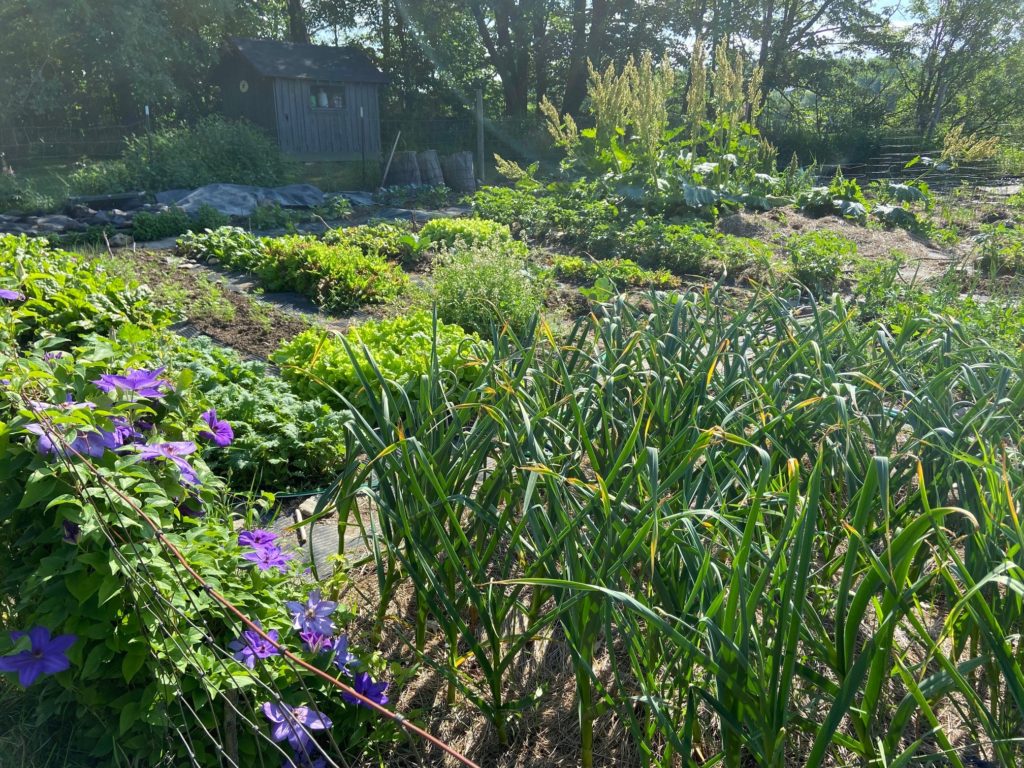 Right now we're eating all kinds of salad greens, peas, spinach. We had a rocky start to the growing season: a month of drought and then a very late frost. But things are starting to take off.
Weeding is my summer meditation. Okay, you don't have to weed if you come to stay and work on your own project…but you can't blame a girl for trying to entice you into the garden.
Reach me at 315-347-3456 to books space at the Boardinghouse.